Welcome to the campus!
The campus offers a charming mix of old and new buildings, including an 18th century château, an ultra-modern Centre des arts and a new state-of-the-art Centre sportif (inauguration planned in autumn 2023) providing exceptional facilities for all our students. Our Pedagogical Pathway winds through the forest, highlighting the major tree species and other points of interest.
Our Primary, Middle and Secondary schools all benefit from a STEM Centre, well-equipped libraries, media centres, extensive ICT facilities, assembly halls and recreational areas tailored to the needs of each age group.

 Jonathan Halden
 Campus and Secondary School Principal, La Grande Boissière
1800
Students aged 3 to 18
19
Languages taught to over 200 students
1200
Students participating in extra-curricular sports
100
Students awarded the International Award

Bilingual programme
Our programmes are taught in English and in French for all our students from Primary through to Secondary. 

IB Diploma Programme & ULP
Our students follow our unique, home-made Universal Learning Programme and the International Baccalaureate Diploma Programme.

Learning support
Students with learning difficulties can benefit from the expertise of our Learning Support staff. Students with moderate to severe learning needs can follow our Extended Support Programme (limited places). 

Extra-Curricular Activities
Culture & Leisure, Visual Arts, Performing Arts, Dance, Clubs... There is something for everyone!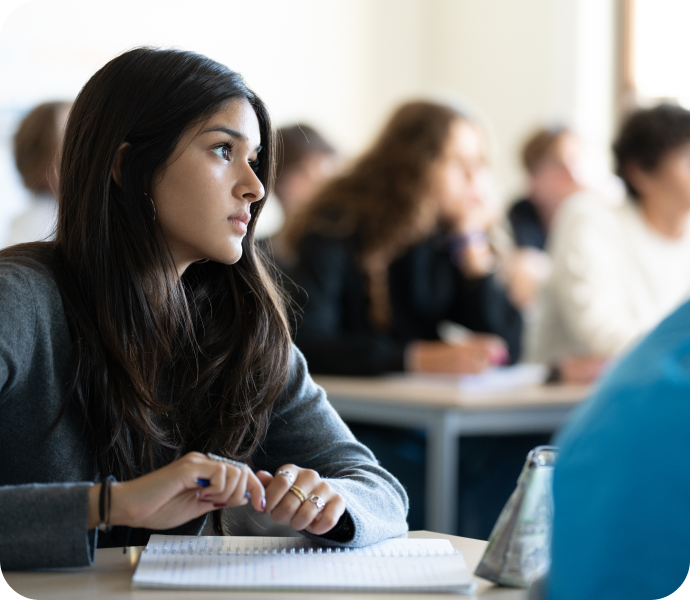 La Grande Boissière curriculum options
An early pioneer in child-centred education, Ecolint prides itself on giving every child what he or she needs by fulfilling its mission to educate students to be global citizens with the courage and capacity to create a just and joyful tomorrow together.
Our additional services
Cafeteria
Every day, our caterer SV Group provides our students with healthy and balanced meals and is committed to sustainability and promoting animal-friendly farming practices.
Transport
We provide a transport service to and from each campus that covers parts of the cantons of Geneva and Vaud, as well as neighbouring France.
 
After School Care
Open daily until 18:00, Ecolint's After School Care (ASC) is the ideal solution for busy parents.
Visit our campus!

In-person visits
We are happy to welcome visitors on our campus once a week during term time at the following times:
Primary School (Pre-Reception – Year 4): Tuesday at 9:30

Middle School (Years 5-8) and Secondary School (Years 9-13): Tuesday at 10:30

Online visits
Video conferences with the School Principals take place throughout term time at the following times:
Primary School (Pre-Reception – Year 4): First Friday of the month at 13:45
Middle School (Years 5-8): Every Wednesday at 13:00
Secondary School (Years 9-13): Every Wednesday at 15:00