Welcome to the Primary School!
Using the latest education technologies in our spacious classrooms, your child will follow the Primary Years Programme of the International Baccalaureate. This innovative and demanding programme aims to educate curious learners, supporting their autonomy and competency both as individuals and as a part of a dynamic learning community. It is provided to all our students bilingually, in English and French, with a progressive approach to bilingualism.

 Hazel Allen
 Interim Primary School Principal, La Châtaigneraie
510
students aged 3 to 11
10:1
Student : teacher ratio

Bilingual programme
Progressive English-French bilingual education.

IB Primary Years Programme
All students follow the Primary Years Programme of the International Baccalaureate.

Learning support
Students with learning difficulties can benefit from the expertise of our Learning Support staff. Students with moderate to profound learning needs can follow our Extended Support Programme.

Extra-Curricular Activities
Culture & Leisure, Sports, Music, Performing Arts... An ideal programme of activities to enable the harmonious development of your child.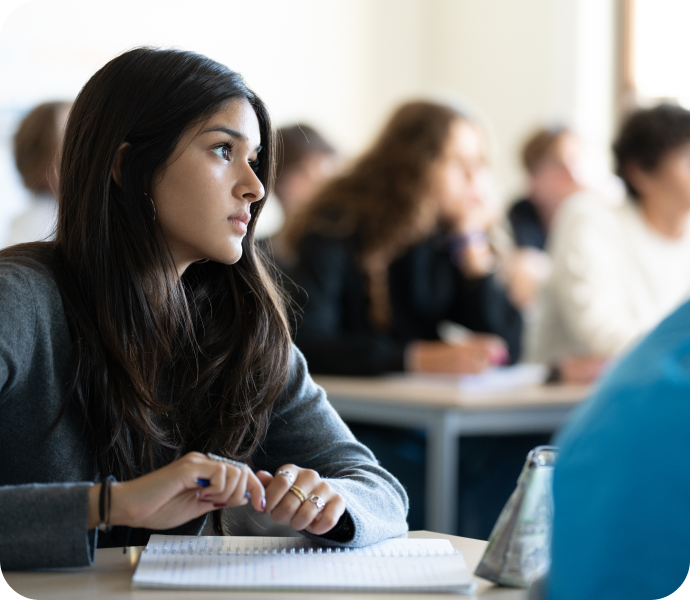 La Châtaigneraie curriculum options
An early pioneer in child-centred education, Ecolint prides itself on giving every child what he or she needs by fulfilling its mission to educate students to be global citizens with the courage and capacity to create a just and joyful tomorrow together.
Additional information and services
Visit our school!

In-person visits
We are happy to welcome visitors in our Primary School once a week during term time on Monday at 10:30 and Thursday at 9:00 (no visits on the first Thursday of the month).

Online visits
Video conferences with the Primary School Principal take place once per month throughout term time on the first Thursday of every month at 9:00.