Learning support at Ecolint
Through our clearly defined programmes and support structures, we respond to the educational and socio-emotional needs of each student, developing their independence, capacity for action and confidence in their own abilities.
For students of all ages with special learning needs, we offer two types of support at our three campuses:
Learning support (for mild to moderate difficulties)
Extended Support Programme (for moderate to pronounced difficulties)
1. Learning support
Learning support is available to all students who need help with academic matters and who are experiencing mild to moderate difficulties. We firmly believe that each learner is unique, so we design specific pathways based on the needs and cognitive profile of each student, provided we have sufficient resources.
An effective support system relies on open and transparent communication between the various players: students, families, teachers, support teams and external specialists where appropriate (occupational therapists, speech therapists, psychologists, etc.). As education professionals, we take very seriously the obligation to be informed of pupils' needs; we are equally concerned to respect confidentiality, child protection and legal requirements when dealing with sensitive information.
 
2. Extended Support Programme (ESP)
Our Extended Support Programme is specially designed for primary and secondary students with moderate to pronounced learning difficulties. It is available in French and English at La Grande Boissière and La Châtaigneraie, and in English at Campus des Nations.
In each of our schools, the number of places available in this programme represents a maximum of 2% of the total enrolment. These places are offered to students who are unable to progress without a greater level of personalised and specialist support than that provided by our traditional teaching staff.
 
A tailor-made programme

Each student develops at his or her own pace, and the same goes for their learning path. That's why we draw up an Individual Education Plan for each participant, a roadmap for the student, his or her family and all those involved.
Each ESP student has a place in a mainstream class while benefiting, individually or in very small groups, from periods of teaching in the ESP facilities. With a ratio of one teacher for every two students, we are able to create personalised timetables that meet the needs of the students and take into account both their individual profile and the composition of the group formed by the other students in the programme.
ESP students can also benefit from additional social and emotional support, in particular through art therapy, adapted sport and dance.
 
Certifications

Secondary school pupils can also prepare for ASDAN (Award Scheme Development and Accreditation Network) qualifications, which focus on the development of skills needed for everyday and professional life. They can also gain work experience on campus under the supervision of the ESP team. Where possible, students can also access the secondary school leaving certificates available on each campus:
La Grande Boissière: International Baccalaureate Diploma (IBDP)
La Châtaigneraie: IGCSE, International Baccalaureate Diploma (IBDP), Swiss maturité
Campus des Nations: International Baccalaureate Diploma (IBDP), International Baccalaureate Career Related Programme (IBCP)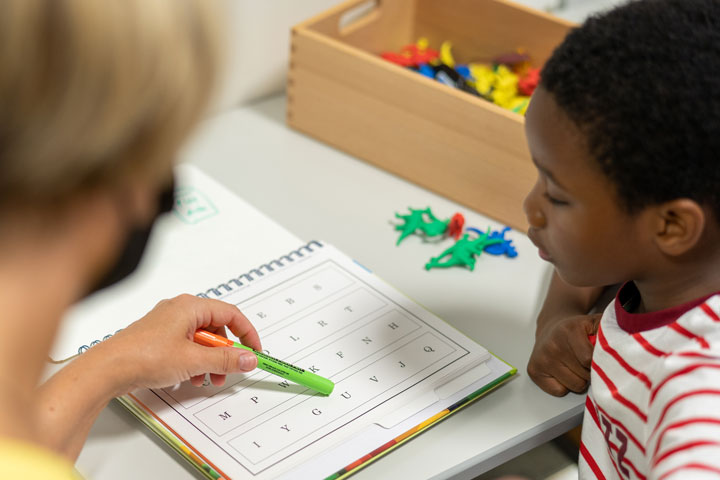 Contact us!
Our Admissions Office is at your disposal for any question you may have on our Learning support and Extended Support Programme provision. You can either write to admissions@ecolint.ch, call us at +41 (0)22 787 26 30 or use our enquiry form below.