Application of the Policy and the Code of Conduct
This policy applies to all employees of the Ecole Internationale de Genève (hereinafter Ecolint), including teaching and non-teaching staff, support staff, contract staff, volunteers and any other adults working at and visiting the School.
This policy applies to all children and adults in the school, including when being educated off-site and undertaking educational visits. It also applies to students who are on an exchange and being hosted by the School or Ecolint students who are on trips overseas.
This policy applies to all suspected cases of child abuse, occurring in the school, outside the school and at home, by adults as well as children.
 
The difference between safeguarding and child protection
Child safeguarding refers to the responsibility of Ecolint to take proactive measures to keep all its pupils and students safe. Child safeguarding encompasses preventing and minimising the risks of physical, sexual and emotional abuse, neglect and maltreatment of children.
Child protection refers to Ecolint's legal obligation – deriving from the Swiss and cantonal law – to act to protect a pupil/student from a situation that is causing harm or could cause harm.
Child abuse includes all forms of physical and emotional ill-treatment, sexual abuse, neglect or negligent treatment resulting in actual or potential harm to the child's health, survival, development or dignity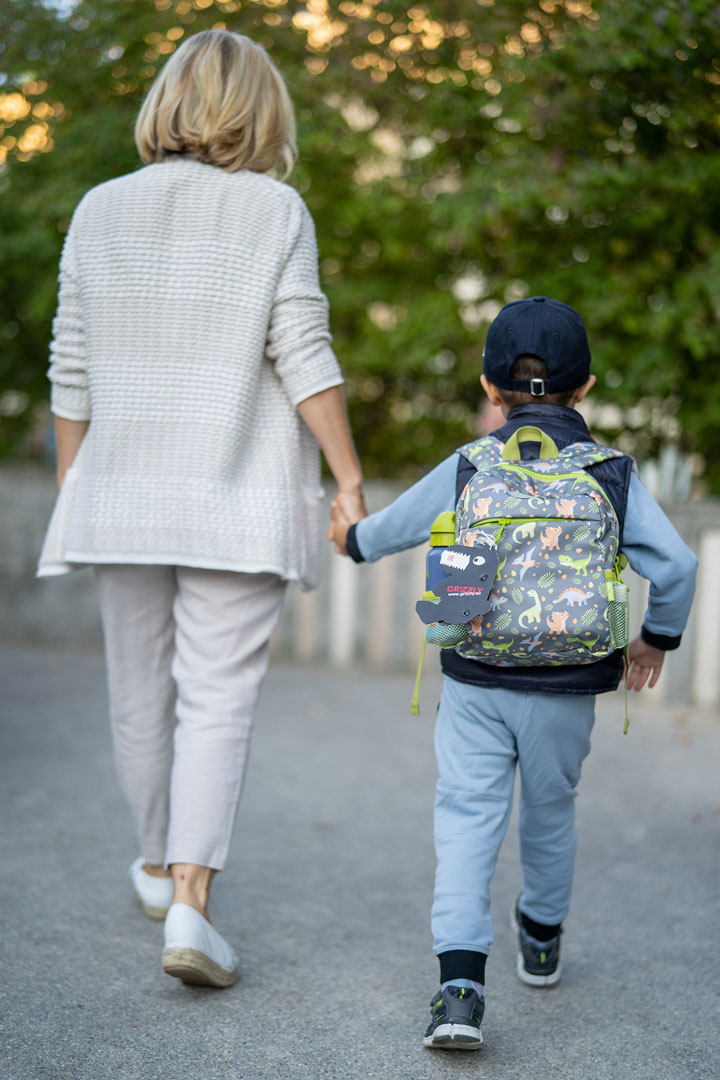 To report a child protection concern
If you are a staff member and have a concern about a pupil or a student experiencing or at risk of experiencing abuse, you have the duty to report it. Students and parents can also report concerns of child abuse concerning pupils and students. This should be done by sending an email to the campus-specific email address below. Emails sent here are received by the School Designated Child Protection Leads. This procedure serves as a system of accountability for recording, archiving and acting upon the concerns. This is the best way of reporting a Child Protection concern and ensuring it is followed up on appropriately.
La Grande Boissière reporting email:
La Châtaigneraie reporting email:
Campus des Nations reporting email:
If you are uncertain about reporting your concern, the ideal first point of contact is the pastoral care team in the relevant school division. This team of professionals is trained and available to help you.
Pastoral Care team members in all Ecolint schools are:
Class, Homeroom or Mentor Teacher
Head of Year
School Counsellor
Nurse
Psychologist
Assistant Principal
Principal
If you are a student and feel uncertain about contacting them directly, a parent or guardian can do this on your behalf.
Here to Hear. Here to Help
We strive to make Ecolint a place where all community members can be themselves, free from harm caused by exclusion, discrimination or bullying based on their sex, gender, religion, ethnicity, race, nationality, language, physical characteristics, age, or any other factor. We also know, as written in our Language Guidelines (produced by our students), that "discrimination appears in everyday life" and that "its impacts reach beyond the individuals involved and affect the community as a whole".
We therefore "acknowledge our responsibility to ensure that all are attentive to the impact of our actions and words". Being attentive means being aware, and actively standing up for ourselves and for our peers.  
If you encounter acts of discrimination, whether intentional or unintentional, it is important that you share your concerns. These concerns will not be overlooked. We will work with you to ensure that you are listened to, heard, and appropriate action is taken.
WE ARE HERE TO HEAR YOU. WE ARE HERE TO HELP YOU.
Students may approach any adult working in the school. Together, we will find restorative and appropriate solutions. Listening will make us more aware of what each of us needs to feel a sense of belonging.
See below the flow chart of how the information is processed by the Foundation: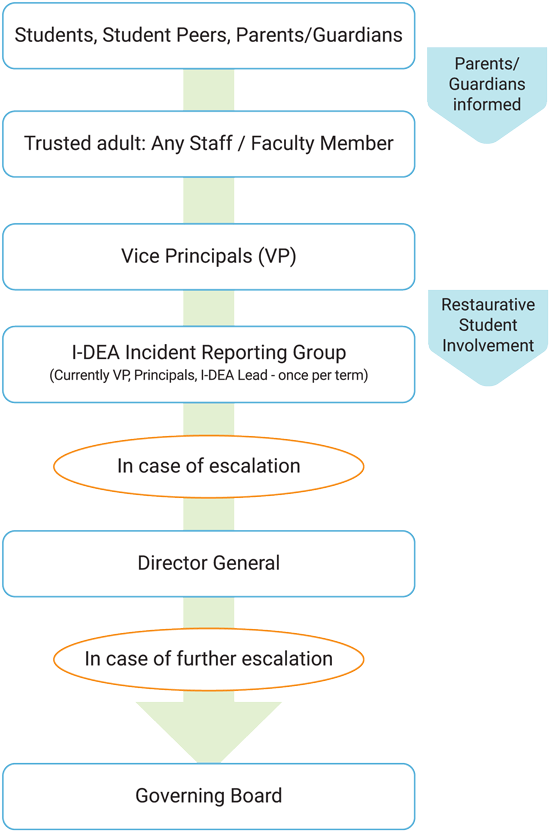 EthicsPoint
If you are not confident reporting an incident of a discriminatory nature via the routes outlined above, Ecolint has also arranged for an independent organisation to assist you. While reports made to EthicsPoint will be shared with the school, no personally identifiable information will be shared without your consent.
ETHICSPOINT - INDEPENDENT 24/7 HOTLINE
This hotline should not be used to report a Child Protection concern, as it makes it much harder for the school to intervene to protect the child who is at risk without being able to speak first hand to those who have information of the incident.