Ecolint is more than just a school!
Though our curricula enable each student to go beyond the simple acquisition of knowledge, more is needed for our learners to flourish fully.
With our rich and varied programme of extra-curricular activities, your child will be able to explore his or her potential, develop and showcase new talents, and enjoy moments of leisure through learning!
The 4 pillars of our ECA programme
ENCORE Performing Arts Academy
Dance, Drama, LAMDA, Shows
Music School
Private lessons, Music theory, Ensembles, Concerts
Sports
Recreative & Competitive Sports, International Award, Ski Team
Culture & Leisure
Visual Arts, STEM, Chess, Film - and much more!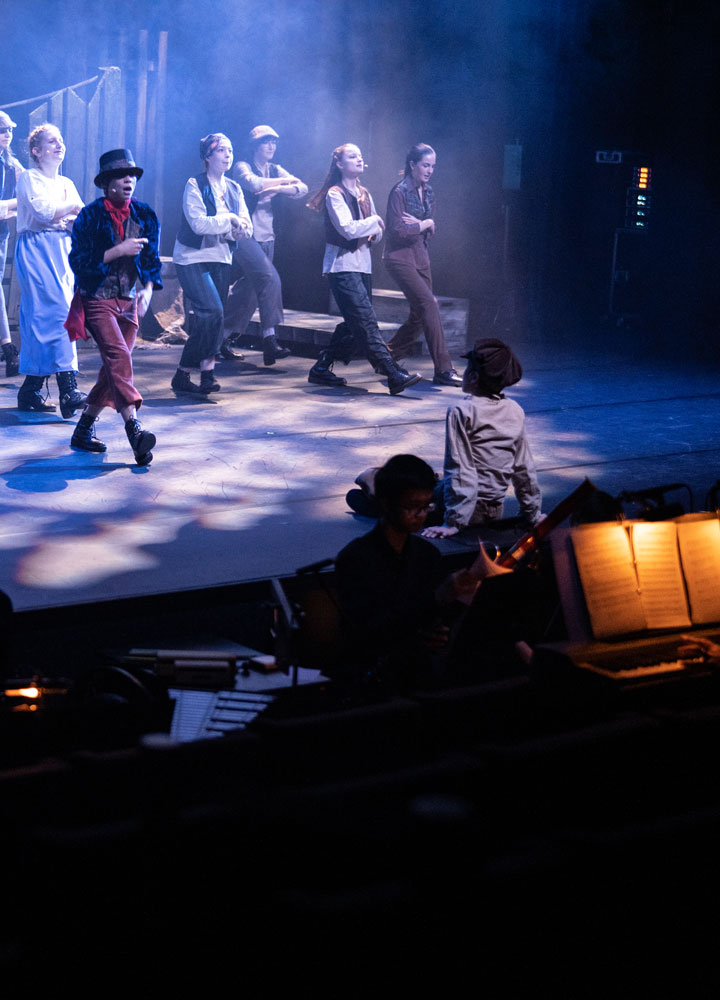 ENCORE Performing Arts Academy
Ecolint recently created its own performing arts academy, ENCORE. The aim is to build confidence in young people through professional training, offering students a safe and inclusive environment to express themselves with even more creativity, even more mastery and even more fun! For more information, contact allison.bryan@ecolint.ch or browse our website.
ENCORE's areas of activity are open to students of all ages and levels:
Dance
From beginner to advanced, students discover the pleasure of dance through a wide range of different styles. Students explore the notion of space through movement with elegance, rigour and technique.
Drama
Drama classes are a fun, stimulating and interactive way for students to acquire skills that will be useful in their daily lives. Working in groups or solo, students develop their self-confidence and communication skills through creative and problem-solving work. To achieve these goals, all techniques are covered: improvisation, masks, characters, vocal techniques, stage management and directing.
LAMDA
The London Academy of Music & Dramatic Art (LAMDA) is an awarding organization, offering world-renowned qualifications in communication and performance-based subjects. LAMDA qualifications continue to inspire the next generation of confident communicators through the exploration of drama, literature and public speaking, uniting learners in their enthusiasm for performing and a desire to develop skills for life.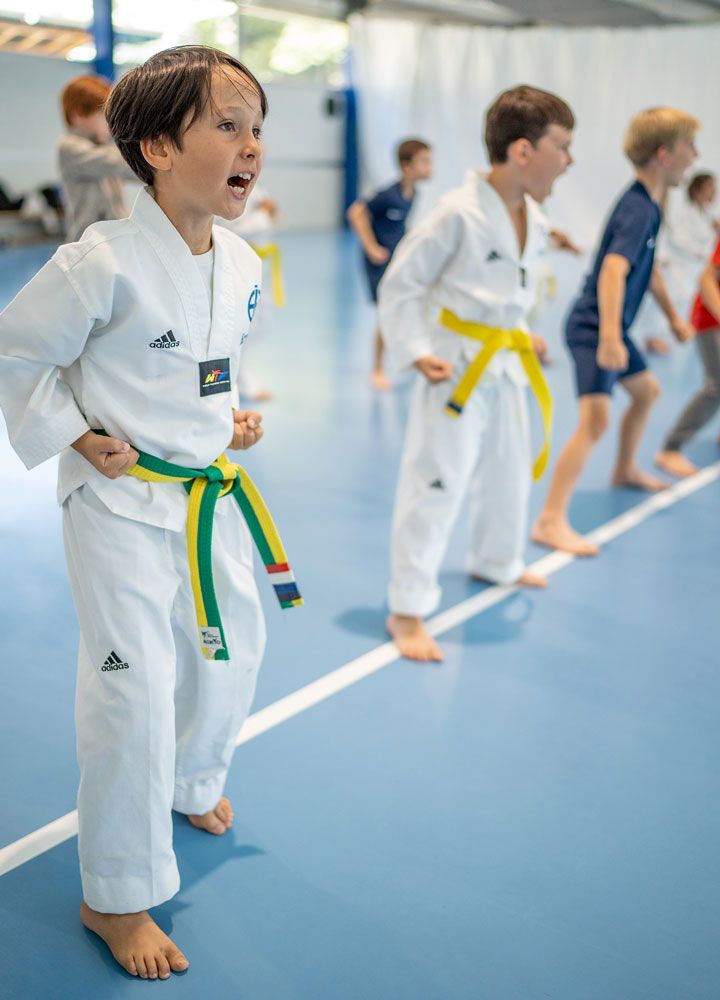 Sports
Thanks to our holistic approach to the child, Ecolint's extra-curricular sports programme enables all participants, whatever their level, to develop their physical fitness while acquiring the values and attitudes essential to their social development, such as team spirit, leadership and respect.
Competitive sports
For students interested in competitive sports, we work with various international school leagues at local, national and European level (Ligue du Lac, ADISR, SGIS, schools in Europe and around the world).
While we are always delighted to see our teams bring home trophies, we emphasise first and foremost the enjoyment of taking part, as well as the learning that comes from dealing with big challenges, possible disappointments and team dynamics.
Discover our Sports+ programme
Reserved for elite athletes from Year 3 upwards, our Sports+ programme enables students to combine a rigorous academic programme with elite sports. Our school is the first and only international school to offer this programme, which offers personalised coaching and partnerships with local sports clubs, federations and associations, and works in partnership with the Sports Medicine Centre at Hôpital de La Tour. For more information, contact antoine.laffay@ecolint.ch.

The Duke of Edinburgh's International Award
Available on all three of our campuses, The Duke of Edinburgh's International Award is the leading international non-academic award. It enables more than a million young people aged 14 to 24 to live their passions to the full by developing transferable skills, improving their physical fitness, cultivating their sense of adventure and creating volunteering opportunities in their community, all while interacting with professionals. Find out more by writing to nicolas.vinatier@ecolint.ch (La Grande Boissière), allan.cant@ecolint.ch / frederic-florent.duchene@ecolint.ch (La Châtaigneraie) or damien.meunier@ecolint.ch (Campus des Nations).
Ecolint Ski Team
The Ecolint Ski Team brings together the best skiers from our three campuses to compete against skiers from other international schools. Open to students in Years 3 to 13, our team travels to the most beautiful ski resorts in Switzerland to defend the Ecolint colours. For more information, contact nicolas.vinatier@ecolint.ch.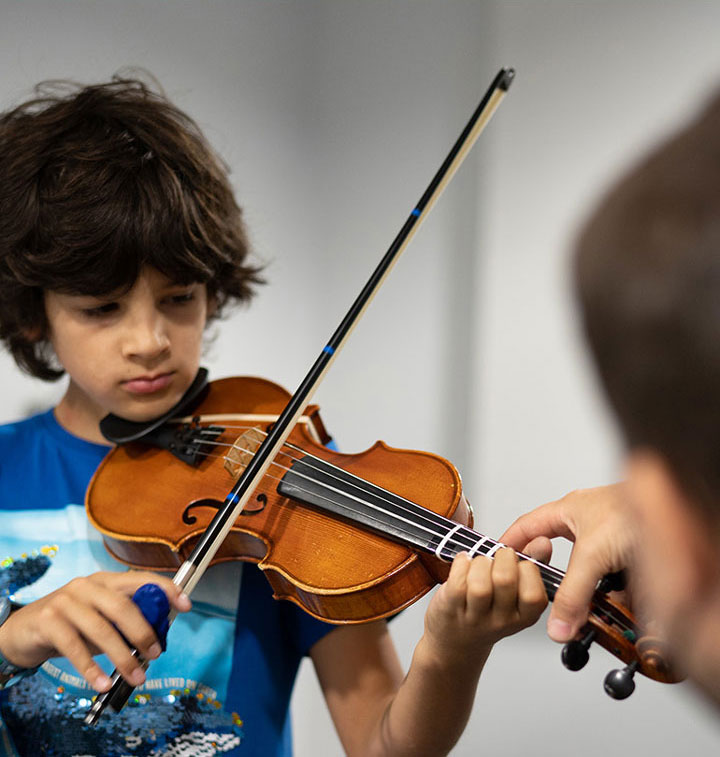 Music School
Our Music School is extremely rich in learning opportunities for young musicians from age 3. We offer high-quality teaching to students of all levels, from beginners to pre-professionals, through a comprehensive programme of private lessons, music theory, group work and concerts.
Our teachers are performers and pedagogues trained at the best conservatoires and universities in Europe, North America, South America and Asia.
Ecolint Orchestra
Composed of motivated students and adults, the Ecolint Orchestra is where the pleasure of sharing a love of music is experienced and nurtured. The Ecolint Orchestra is open to students and adults playing string, woodwind and brass instruments. The repertoire is taught during private lessons.
Click here for more information or contact mary-eileen.marie@ecolint.ch, Head of the Music School.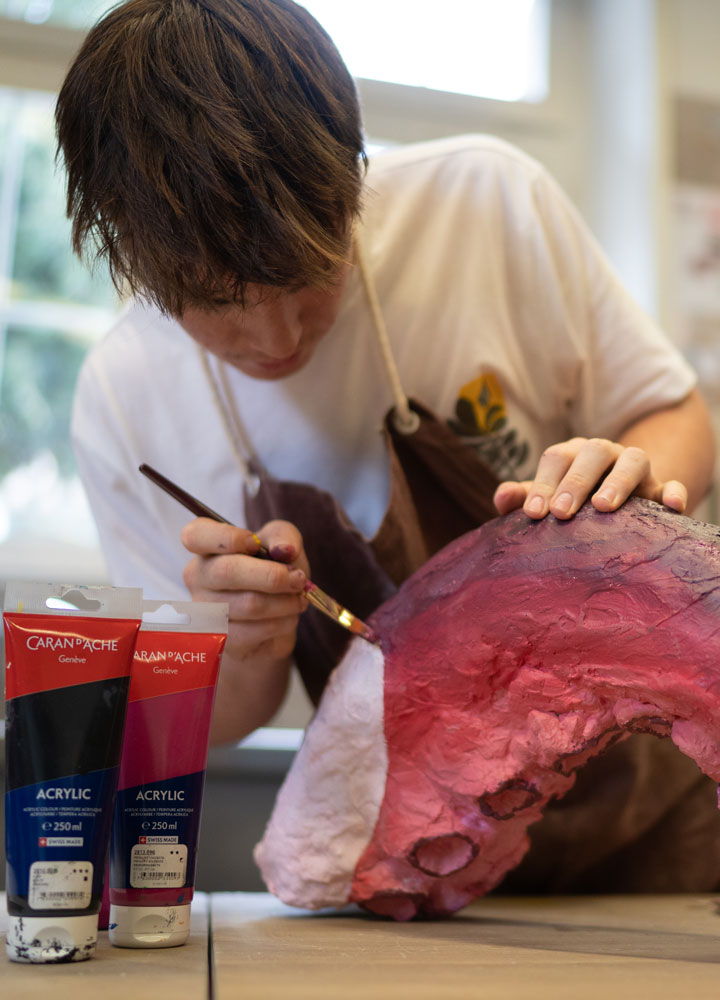 Culture & Leisure
The freedom to play is a fundamental right of every child, and discovery is an important way of recharging batteries. Our wide variety of cultural and leisure activities is an ideal complement to a balanced education, adding a playful component to the school day. Students broaden their knowledge and skills while having fun.
Visual arts
Visual arts lessons allow students to explore creative processes by expressing themselves through a variety of media and techniques. Combining creative freedom with a solid technical foundation, students discover traditional and contemporary art while using the latest technologies. Artistic activities include painting, drawing, sculpture, film, photography and digital comics.
STEM
STEM stands for Science, Technology, Engineering and Mathematics and combines these different areas, enabling science and maths to be learned through interdisciplinary projects using technology and engineering principles. Our STEM activities encourage curiosity and independence by linking classroom experiences to real-world concepts. This interdisciplinary experience shows students how the scientific method can be applied to everyday life, while emphasising ethics, sustainability, inventiveness, collaboration and problem-solving.
And more...
Pupils can also choose from a long list of varied and original activities such as Odyssey of the Mind, cooking, gardening, chess, first aid courses and many other instructive and fun activities.