Welcome to the Primary School!
In our new purpose-built facility, our youngest students from Pre-Reception to Year 3 will follow the Primary Years Programme of the International Baccalaureate. The PYP is an internationally recognised, child-centred and inquiry-based approach to education. This innovative and demanding programme builds on children's natural curiosity, supporting their autonomy and competency both as individuals and as a part of a dynamic learning community. Hands-on activities, personal research and thoughtful discussions help our students make connections and become active and lifelong learners.
Sharing our second building with secondary students, our Years 4 to 6 Primary School students continue to follow the IB Primary Years Programme. Although the language of instruction is English, we offer an integrated French language programme to all students.
In addition to addressing the students' academic, social and emotional well-being, our programme promotes a sense of independence, and personal and global responsibility. Our integrated approach to technology empowers students to achieve their academic and creative potential.

 Isla Gordon
 Campus and Primary School Principal, Campus des Nations
450
Students aged 3 to 11

English / French programme
Instruction primarily in English, with strong emphasis on French

IB Primary Years Programme
All students follow the Primary Years Programme of the International Baccalaureate.

Learning support
Students with learning difficulties can benefit from the expertise of our Learning Support staff. Students with moderate to severe learning needs can follow our Extended Support Programme. 

Extra-Curricular Activities
Culture & Leisure, Visual Arts, Performing Arts, Dance, Clubs... There is something for everyone!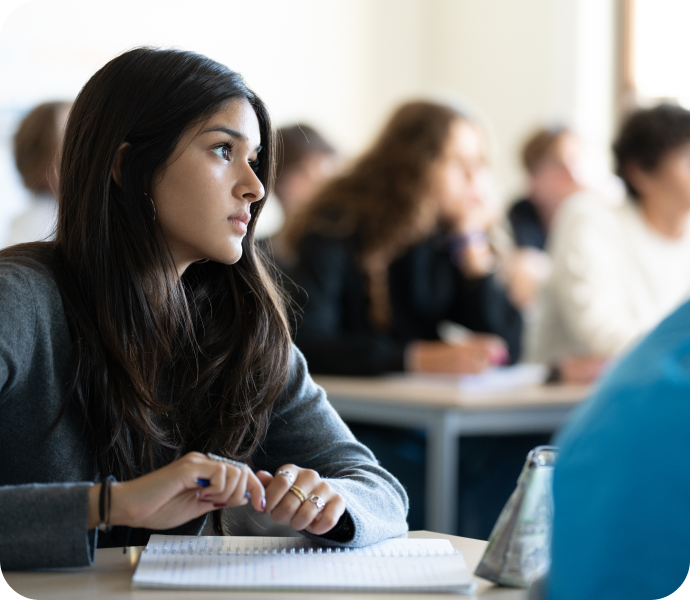 Campus des Nations curriculum options
An early pioneer in child-centred education, Ecolint prides itself on giving every child what he or she needs by fulfilling its mission to educate students to be global citizens with the courage and capacity to create a just and joyful tomorrow together.
Additional information and services
Visit our campus!

In-person visits
We are happy to welcome visitors in our Primary School each week during term time on Monday at 9:30.

Online visits
Video conferences with the School Principal take place once per week throughout term time on Thursday at 14:15.