They are...
Experienced
Coming from the four corners of the world with a wide and varied experience of international teaching, they inspire our students every day to be open-minded, to learn, to think critically and to embrace diversity.  
Well trained
We attach great importance to the ongoing training of our staff. Thanks to our in-house training institute, there are two days of courses a year and many opportunities for professional and personal development.
Involved
Supported by their colleagues in the para-pedagogical (guidance, learning support, psychologists and nurses), administrative and technical departments, our teachers are driven by the same objective: to give tomorrow's citizens the means to achieve their full potential and take action to make the world a better place.
What they say about Ecolint...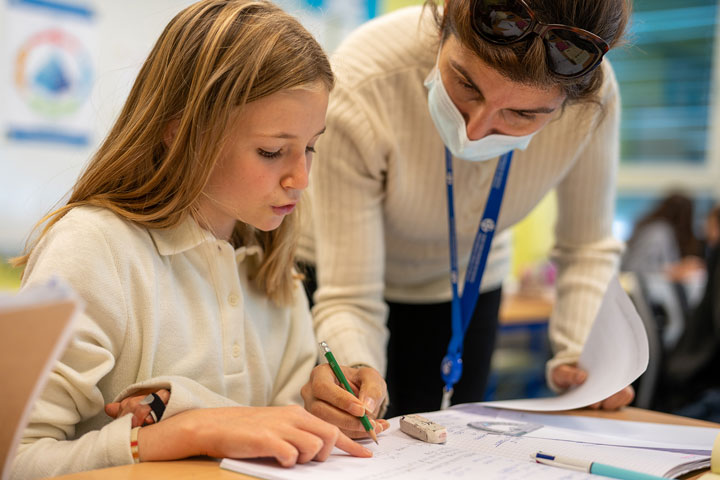 Realising the ideal of a better world
Working at Ecolint means realising in a microcosm the ideal of a better, more open and more caring world. I appreciate the freedom we enjoy, the cultural diversity, the variety of teaching approaches and the excellent collaboration between colleagues. Ecolint students are empathetic and take action to help their fellow human beings or preserve the planet. What's even more remarkable is that they do so while constantly striving for academic excellence.
G., at Ecolint since 1993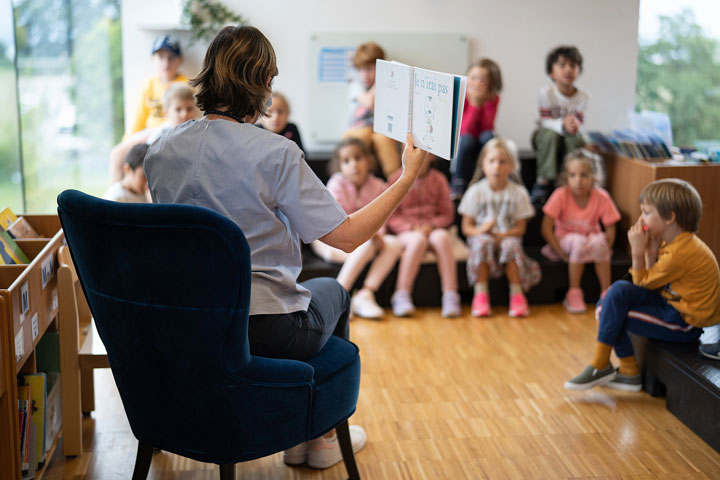 A programme with meaning
I am fortunate to have been able to join Ecolint and to have discovered the International Baccalaureate Primary Years Programme, which corresponds to my pedagogical convictions. It promotes the all-round development of the child and encourages academic success and personal fulfilment. The children who come to our school have a wide range of cultural backgrounds, which stimulates their open-mindedness, a fundamental value in our community.
D.,  at Ecolint since 2011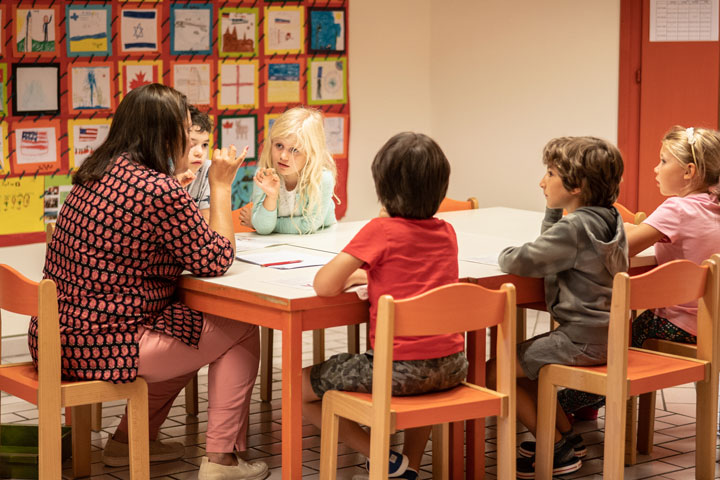 Incredible students
What I like most about Ecolint are the students. They are original, think in unconventional ways and surprise us every day with their questions and answers. I also appreciate the school's inclusive philosophy, especially in my current role. I work with students who have moderate to severe learning difficulties, and to see how easily they integrate into their regular classes is really fabulous.
C., at Ecolint since 2011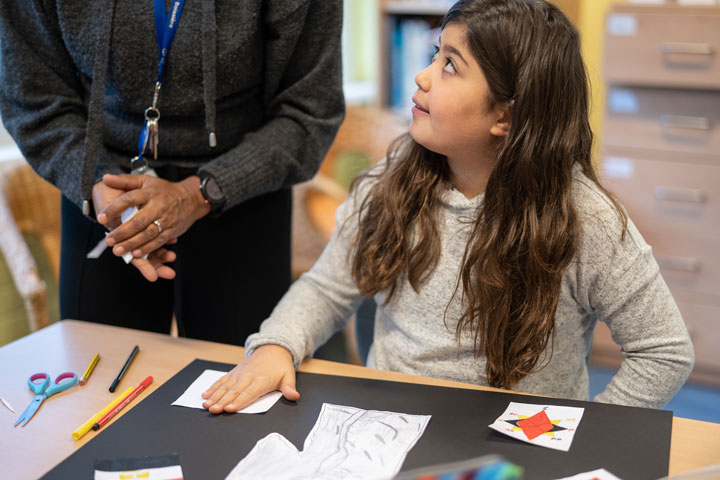 Diversity
I appreciate the diversity of nationalities and teaching experience at Ecolint and the success of combining these two aspects. We are fortunate to work in beautiful surroundings, on perfectly maintained campuses. The fact that our school does not select its students on the basis of academic ability is also a major advantage.
C., at Ecolint since 2012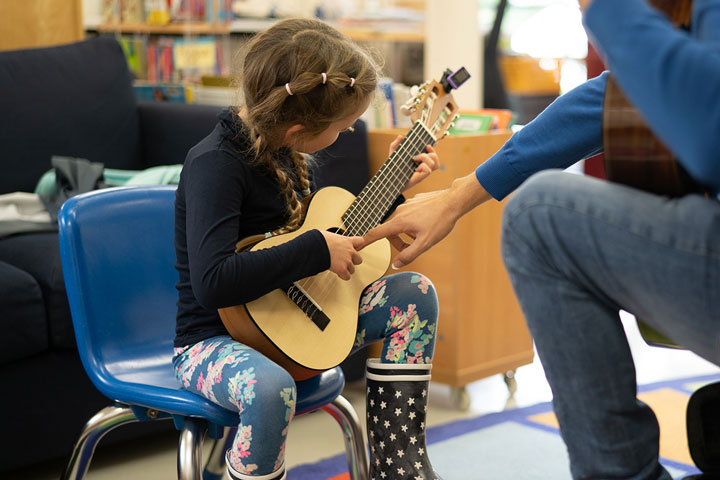 Collaboration
The working atmosphere among colleagues is excellent and we collaborate effectively with other classes, whether they are of the same or different levels. We have the freedom to use our individual talents for the benefit of the children: making films, playing chess and so on. Our students are of very different nationalities, which brings with it a wealth of cultures and a great deal of respect for these differences.
C., at Ecolint since 2003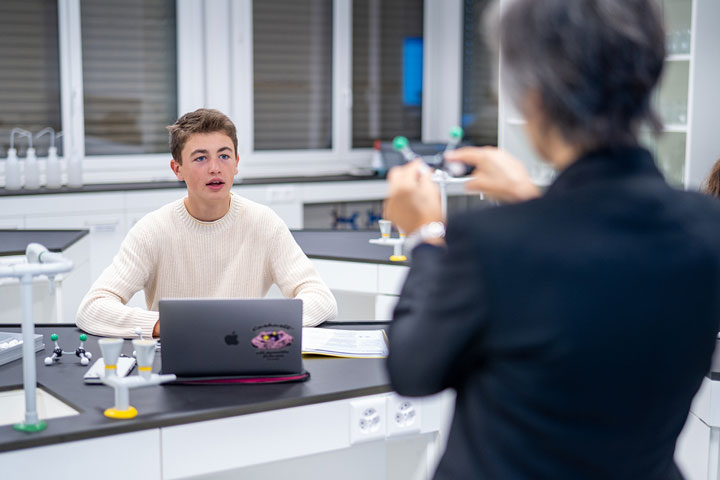 Fantastic colleagues
It's a real pleasure to work for such a diverse Foundation. Over the last few years, I've been lucky enough to work with some fantastic colleagues, students and community. The students really aspire to become the next representatives of the world.
E., at Ecolint since 2005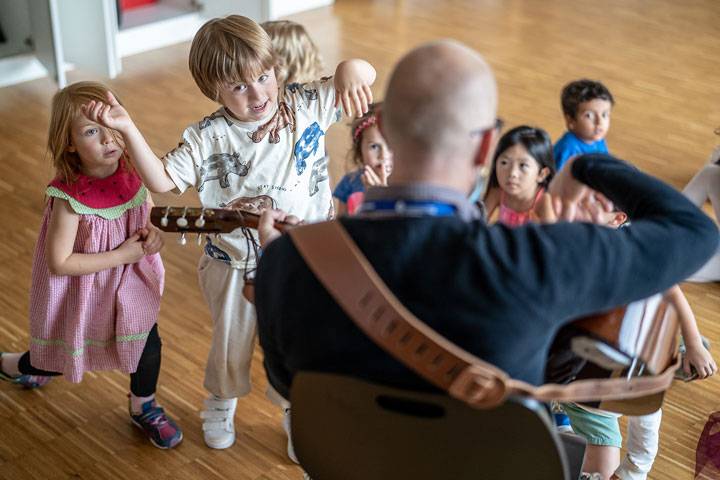 Professional development
At Ecolint, we are lucky enough to be trained by the best experts in child pedagogy and psychology. I work in collaboration with a strong teaching team, assistants, psychologists and many specialist teachers, which means that we have a precise profile of each child and can optimise differentiation. We don't just teach our students to adapt to tomorrow's world, we prepare them to create tomorrow's world!
V., at Ecolint since 2011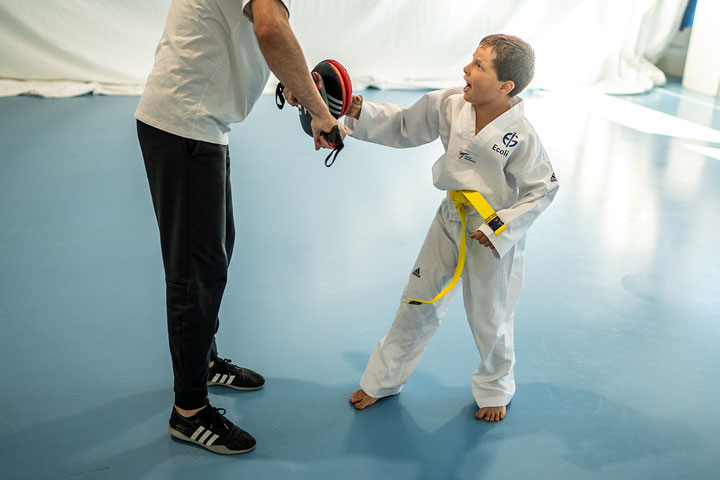 Stimulating working environment
I really enjoy the variety of situations, the opportunity to promote projects and collaborate in a very stimulating working environment. The students are happy to be at Ecolint and I often find them fascinating for their personal resources and creativity. 
A., at Ecolint since 1985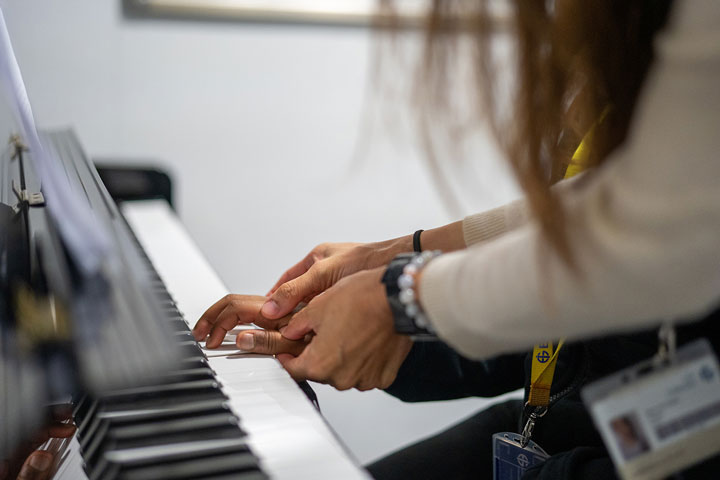 International values
The international values, cultural diversity and international spirit, as well as its fascinating history, are my favourite aspects of Ecolint. I also enjoy working with the students: they are open-minded, friendly and critical thinkers.
H., at Ecolint since 2009